SubaruPartsDeal.com
Your Ultimate Destination for Genuine Subaru Parts and Accessories
Are you a proud Subaru owner seeking the best in genuine parts and accessories for your beloved vehicle? Look no further than SubaruPartsDeal.com! As the leading supplier of brand-new Genuine Subaru parts at unbeatable discounted prices, we offer an extensive range of products shipped directly from authorized Subaru dealers to your doorstep.
A Large Selection of Genuine OEM Subaru Parts at Low Prices
SubaruPartsDeal.com, a family-operated business with over a decade of experience, proudly stands as the leading provider of authentic Subaru components and accessories. Our extensive inventory, featuring even the rarest parts essential for maintaining your car's performance and longevity, enables us to fulfill our primary objective: delivering exceptional, genuine parts at the most competitive prices to Subaru aficionados everywhere.

Finding the Right Parts Easier at SubaruPartsDeal
We stand out from the competition thanks to our user-friendly parts catalog, which enables customers to easily navigate the website and get the precise parts they require. To make sure that our customers have a seamless and trouble-free buying experience, our dedicated customer support team provides assistance through a variety of channels, including phone, live chat, and email. Our staff of devoted experts has a total knowledge of automotive parts that exceeds 150 years, enabling us to offer unmatched technical support for any inquiries or worries that may come up throughout your purchasing experience.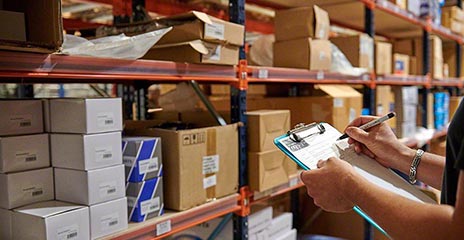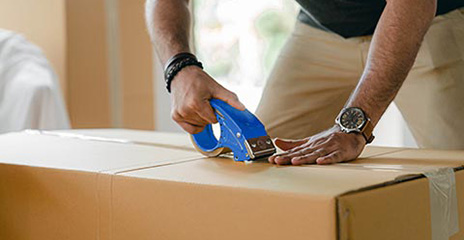 We Ship Your Orders in No Time
At SubaruPartsDeal.com, we understand the importance of quick delivery and cost-effective shipping solutions. That's why all orders are packaged and shipped out by our region-based Authorized Subaru dealers, ensuring rapid transit times and minimal shipping fees. We also take pride in our easy and straightforward return process, with all parts returned to an Authorized Subaru dealer for processing and backed by the Subaru manufacturer's warranty.
Why Choose SubaruPartsDeal?
As a testament to our decades of success and experience in the industry, SubaruPartsDeal.com consistently exceeds customer expectations by offering:
Competitive Prices

Save on genuine Subaru parts without compromising on quality.

Quick Shipping Time

Receive your order swiftly, thanks to our region-based Authorized Subaru dealers.

Stellar Customer Service

Experience a flawless shopping journey through our devoted customer service team and skilled technicians.

Part Fitment Verification

Use our user-friendly website to find the parts you need with minimal effort.
So, why wait? Give your Subaru the care and attention it deserves by choosing SubaruPartsDeal.com! We make every effort to be your first choice for all genuine Subaru parts and accessories needs. Experience the difference today and join our growing community of satisfied customers who trust us as their go-to destination for everything Subaru.
What Our Customers Say
"Well Described on the Website with good exploded diagram of area . Easy purchase online, my local Dealer didn't have it and my Drivers window was stuck open, in FL with afternoon summer rain storms. Good Price. Well packaged & good tracking & delivery options with USPS. Exact fit & match. Well done. Would by here again. 5 Stars."
"SubaruPartsDeal had the necessary LH&RH lifts (which included the ball-studs -- though that fact was not stated in the product description, and I had ordered a pair, separately) The added expense was minimal, and so I rated the experience at 5 stars because the parts arrived quickly, and installed easily."
"The website was easy to use. Searching for parts was easy whether using the VIN or the year/make/model method and you can see whether the part is in stock or not. The part I ordered shipped the next day (I placed the order in the evening.) and it arrived in less than 3 days. Phenomenal!"
Excellent Seller Ratings
4.87/5 of 738 reviews
We have earned a reputation for honesty, integrity, and value. With thousands of 5-Star reviews we are the leading online retailer of Subaru parts in the USA.
Location & Contact
SubaruPartsDeal.com
Genuine Parts Deal, Inc.
5151 E Broadway Blvd. Suite 1600, Tucson, AZ, 85711
So, shop now at the best Subaru parts online store and save money, each and every time! Shop for Subaru Parts